Supercharge YOUR Body – 11 DIY Detox Bath Recipes
Taking detox baths regularly is exceptionally good for your body for many reasons, including:
Immune system support
Flushing toxins (the hot water opens pores and encourages sweating)
Relaxing the body and mind
Bringing down cortisol levels
Soothing the muscles and joints
Boosting endorphins
Supporting lymphatic drainage, which is the body's garbage system for removing waste (particularly if you skin-brush prior)
Plus, it's easy and an incredible way to detox pleasurably!
Why is detoxifying important?
Detoxification is the process of your body removing and metabolizing dangerous compounds that compromise your health and deplete your energy and vitality. In today's world, it is easy to get bogged down with toxins. We are often breathing polluted air, drinking impure water, taking synthetic medication and eating foods laced with harmful pesticides and chemicals. Hence, the need to keep detoxification as a priority if you want to look and feel good. Our bodies work so hard for us and detox baths are a great way to nurture them towards even better health!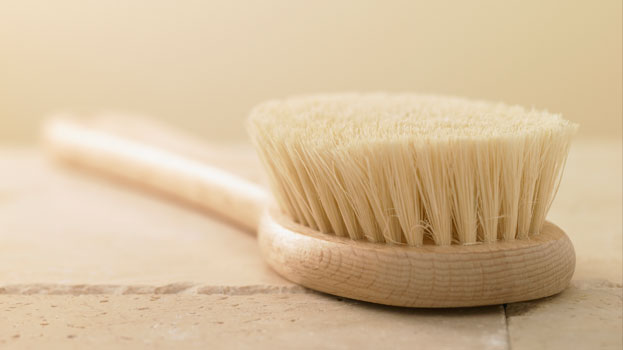 What can you expect?
Any detox program can come with some uncomfortable flu-like symptoms, fatigue or skin breakouts. These are referred to as herxheimer reactions and typically only occur in the beginning. If this happens, keep with it – it's a sign your efforts are working! No nutritionist would ever recommend someone return to a potato chip and soda diet just because they felt uncomfortable for a week or so when they cut out processed foods and sugar. Instead of giving up, drink more water, make sure you are getting plenty of rest and visualize how healthy you are going to feel in the weeks to come!
Suggested supplies:
Apple Cider Vinegar – Has anti-inflammatory properties and balances pH levels.
Baking Soda (only use aluminum free) – Cleansing, regulates pH and has anti-fungal properties.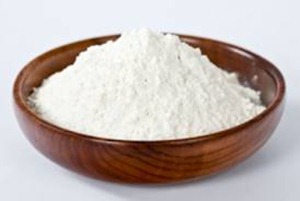 Hydrogen Peroxide (35% food grade) – Oxygenates blood and helps rid the body of disease.
Mineral Mud – Balances pH, pulls out toxins and re-mineralizes the skin.
Bentonite Clay – Detoxifies heavy metals.
Epsom Salt – Cleansing, eases muscle/joint aches, improves circulation and allows minerals to absorb through the skin.
Essential Oils and Herbs (tea bags work well too) – Have various physical properties and emotional benefits.
Vitamin E Oil – Intensely moisturizing and nourishing to the skin.
Honey (use organic, local honey) – Boosts immune system and replenishes the skin.
Milk – Helps exfoliate and hydrate the skin.
11 Detox Bath Recipes
Immune Boosting Bath:
2 cups epsom sea salt
3 drops frankincense essential oil
3 drops lavender essential oil
1 drop melaleuca oil
Heavy Metal Detox Bath:
1 ½ cups bentonite clay
¼ cup ginger (fresh cut)
3 drops cilantro essential oil (or 2 bags heavy metal detox tea)
Support Healthy Hormones Bath:
2 cups epsom salt
2 drops clary sage essential oil
2 drops ylang ylang essential oil
2 drop geranium essential oil
Liver Detox Bath:
2 large lemons squeezed into bath
3 drops cypress essential oil
3 drops helichrysum essential oil
1 cup apple cider vinegar
Kidney Flush Bath:
5 drops juniper berry essential oil
2 cups baking soda
1 cup epsom salt
Skin Rejuvenating Bath:
2 cups baking soda
5 drops myrrh essential oil
3 drops lavender essential oil
3 drops melaleuca/tea-tree essential oil
¼ cup vitamin E oil
Adrenal Repair Bath:
2 cups baking soda
1 cup hydrogen peroxide (35% food grade)
2 drops basil essential oil (or half cup chopped fresh basil)
2 drops eucalyptus essential oil
2 drops rosemary essential oil
Anti-Inflammatory Bath:
1 cup apple cider vinegar
5 drops frankincense essential oil
½ cup turmeric powder
½ cup sliced ginger (or 3 drops ginger oil)
Muscle Pain and Fatigue Bath:
2 cups epsom salt
5 drops helichrysum essential oil
3 drops frankincense essential oil
3 drops marjoram essential oil
Emotional Detox Bath:
8 drops rose essential oil (or ¼ cup dried rose petal leaves)
2 bags chamomile tea
2 drops geranium essential oil
1 cup epsom salt
¼ cup honey
2 cups milk
The Ultimate Detox Bath:
1 ½ cups hydrogen peroxide
1 cup dead sea salt
8 drops frankincense essential oil
4 drops lemon essential oil (or 2 large lemons juiced)
The Ideal Bath Protocol:
Skin-brush (here is a quick tutorial video).
Prepare the ingredients and pour into hot bath water.
Hydrate with 20 ounces of purified, lemon drinking water while in the bath.
Relax for 20 – 30 minutes (set timer so you aren't preoccupied with looking at the clock).
Take a cool shower after to rinse off and flush toxins.
To actively detox, take a minimum of 3 baths per week for at least 20 minutes.
Following this protocol for one month – along with living a wellness lifestyle (whole foods nutrition, regular exercise, stress-management and plenty of sleep) – will lead to:
Optimal levels of energy
Clear/hydrated skin
Improved sleep
Balanced mood
Vibrantly functioning, happy cells
Note: For added holistic benefits, use this time to read inspiring books, listen to positive audios, videos and/or meditate.
Caution: People with heart disease, diabetes, high or low blood pressure, severe skin rashes or any other serious illness must consult their physician prior to trying a detox bath. They are also not intended for women who are pregnant or nursing. Always talk to your doctor before starting a detoxification program if you have health concerns.
Other positive side effects may include more mental clarity, effortless weight loss and increased levels of happiness. Enjoy!
COMMENTS
comments